My interest in bodywork began in college with a Shiatsu seminar taught by an Aikido sensei. The relief from muscular discomfort and the sense of balance and well-being from these sessions amazed me.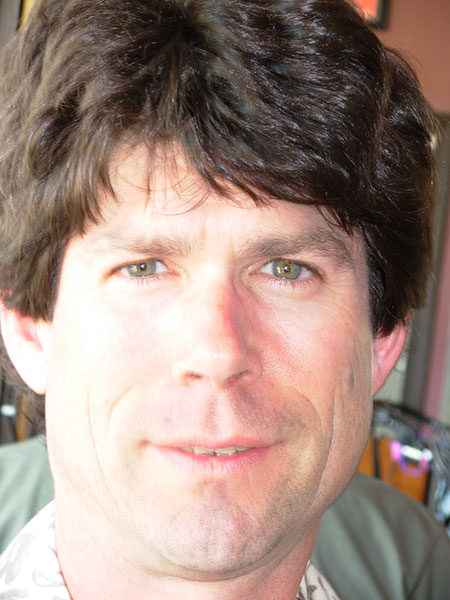 After graduating from the Colorado College and moving to Telluride, I felt a multitude of aches and pains from sports that led my local physician to recommend deep tissue massage. A couple sessions later and feeling renewed, I enrolled at the Connecting Point School of Massage and Spa Therapies in Telluride in 1994. I continued my education with a mentorship with an outstanding instructor from the Connecting Point, whose intuitive, myo-fascial based approach created a base upon which I continue to build.
Subsequent seminars in Thai massage, Lomi-Lomi and Reiki complemented my Shiatsu studies to add an Eastern component to my studies. I integrate these bodywork traditions with Western modalities including Myo-fascial Release, Proprioceptive Neuromuscular Facilitation, Trigger Point therapy and Reflexology into a dynamic myo-fascial and energetic based approach to facilitating health and wellness in individualized sessions designed to meet each client's needs.
My studies and 20 years experience working with a diverse clientele enables me to offer a multi-faceted approach to assisting in pain management, facilitating injury recovery, addressing repetitive motion, postural, occupational and sports related issues, surgery rehabilitation and general health, fitness and relaxation.
I work extensively with athletes; predominantly runners, cyclists, skiers, tennis players and golfers to increase muscle tone, quickness and flexibility, help prevent injury as well as facilitate injury recovery and surgery rehabilitation. I also work frequently with an assortment of occupational, postural and repetitive motion complications from computer "mousing" shoulder to chronic neck and back pain. I have assisted clients in their recovery from surgeries, from arthroscopy to knee and hip replacements, and whiplash associated disorders from motor vehicle accidents and other trauma.
If it's better sports performance, specific injury prevention or care, or just stress relief and relaxation you're looking for, I offer a wide range of styles and techniques to assist you in reaching your goals and I look forward to serving your health and wellness needs.